Lash extensions come in different materials as well as length, thickness, and curl type. This will be determined by the lash artist depending on your own natural lashes.
---
Classic Lash Extensions
Classic lash extensions are a type of eyelash extension applied on a 1:1 ratio, which means one extension is attached to one natural lash.
These are the most traditional and popular styles because the results look natural, they are not heavy to the eye, and give the illusion of wearing mascara!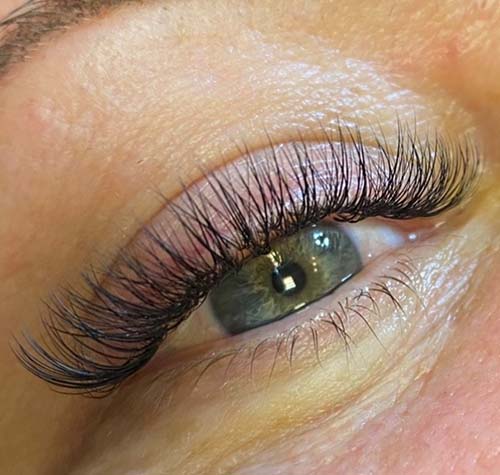 ---
Hybrid Lash Extensions
Hybrid lash extensions are a combination of two techniques: Volume and Classic lash extensions.
A mix of both types on lashes, the hybrids will give you more volume and length, resulting in a wispy, textured lash extension look.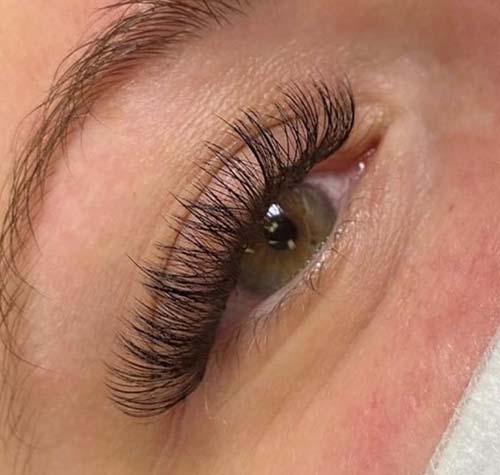 ---
Volume Lash Extensions
Volume lash extensions are a type of eyelash extension where small fans of usually 2-6 lashes are applied to one of your natural lashes, thus creating thick, dense volume lashes.
These lashes are finer and lighter than classic lashes and give a more dramatic look to the eyes.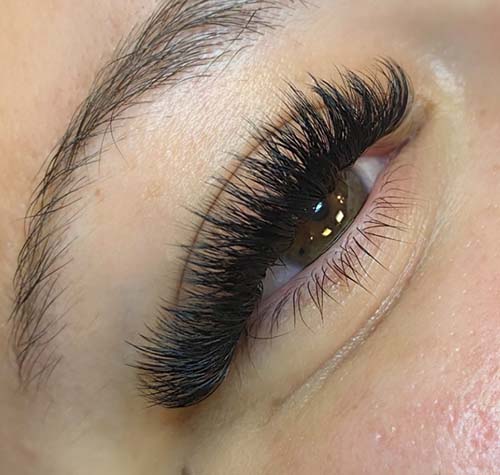 ---
Request Your Appointment Today!
To request your appointment, please call (302) 202-4142 or schedule your appointment today!
---
Our Newark, DE Location